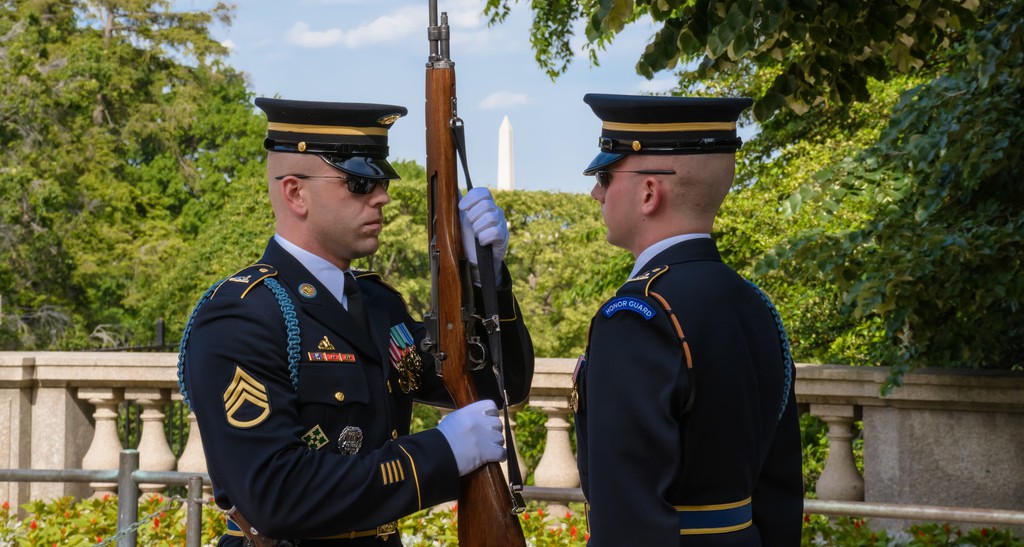 Only the best of the best are chosen to guard the tomb of the unknown soldier at Arlington National Cemetery. Those who stand watch at the resting place of the unidentified men and women who died in military service for the United States of America, are required to represent the country in the best possible light.
Because of this, the only centuries who have the honor of that position are those who have honed their abilities to the finest degree. They are the ones who have trained themselves for the most demanding requirements. Demands that require total commitment and loyalty.
Does the most powerful kingdom in the universe require such rigorous demands? If you are a Christian  who wants to represent your God with total commitment and loyalty, with a character that would be chosen for the highest position of duty, you too must train your heart and mind.
What does it take to become a chosen representative of the kingdom of God? How can we become the kind of Christian that will represent Jesus Christ in the best possible light? Listen to UCA Church's March 12 sermon as Pastor Jon shares the first step in the series on becoming one of God's chosen representatives.
Podcast: Play in new window | Download
Subscribe: Apple Podcasts | RSS