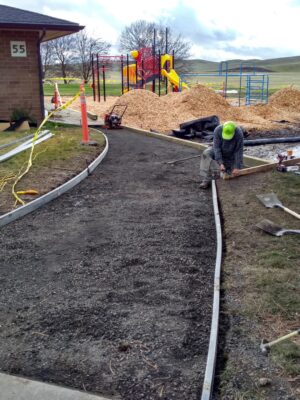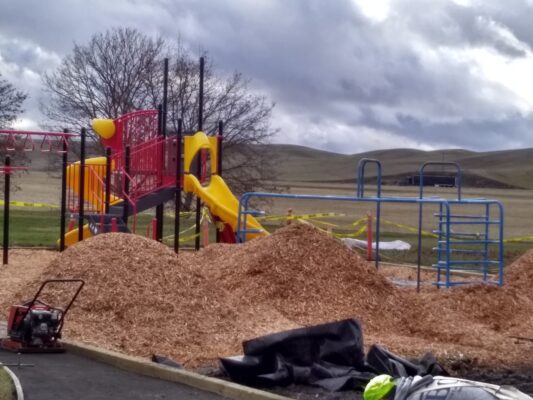 UCAES PLAYGROUND IS IN!
The school has received permission to use the playground. Our students have been gleefully playing on the new play equipment. They're thankful to have a great new playground–what a blessing.
NEW CHURCH DIRECTORY MOBILE APP…
…from eAdventist. It's a web app, usable on Android and iPhone devices and any other device that can access the web. It allows members to view their church's directory and shows links to church  resources (website, social media, AdventistGiving, streaming, etc.). Users can also update family contact information. New tools for church leaders are coming soon. To find out more, visit news.uccsda.org/mobile1021.
DOWNLOAD THE NEW ADVENTV APP
Available for Android, iPhone, and Apple TV here to access online SDA live programming from 3ABN, Amazing Facts, Amazing Discoveries, Hope Channel, It Is Written, and more.
UPDATED COVID STATEMENT
The GC has put out an updated COVID statement, and a free order of home tests is available here.
VISIT THE FARM & ARTISAN BAKERY AT UCA


Under the leadership of John Kershner, The Farm at UCA is your destination for fresh lettuce varieties, tomatoes, peppers, and a variety of other fresh produce. You won't want to miss out on this healthy fresh food. Connect with The Farm on Instagram too.
UCA's Artisan Bakery (go to the link to find out hours and product availability) produces whole wheat bread, pecan sticky buns, several bagel varieties, focaccia breads, and much more. This writer can personally attest to the fact that Artisan's English muffins are so flavorful they can be eaten without any spreads, and you don't want to miss out on any of their other goodies either.
The Little Market on 195 has ended for this season.
SERVICES ARE IN-PERSON, WITH NEW STATE HEALTH MANDATES
Both students and church members wanted to be together in one church service. Neither group wanted separate services, so Sabbath School is from 10:00 to 10:50 a.m. each Sabbath, and church is at 11:00 a.m. starting with song service.
In compliance with state directives, we ask that everyone attending church wear a mask or face shield over nose and mouth while inside the church, regardless of vaccination status. There will be a designated person at the door at church to provide masks and guidance if needed. (Be gentle with the designated person; they're going through this along with everyone else.)
Due to our unique situation with the high school and elementary school, and our desire to help prevent students and vulnerable church members from becoming sick or our schools from closing, we ask attendees who can't mask (over both nose and mouth) to join us on the YouTube channel where church services are live-streamed. We are ready to bear one another's burdens and care for each other's vulnerabilities.
We realize some will feel this is too strict and some will feel it's not strict enough; please feel free to ask questions about your concerns. It was not an easy decision and came down to a lot of discussion and prayer to balance risks with fellowship. Masking at church is an unwanted challenge for all of us, but with God's help we can pull together and prevent outbreaks of the new, highly communicable Delta variant that could close things down. Thank you for your understanding as we cope with these temporary measures. These steps will be revisited by the board each month to adapt over time as circumstances improve. May God grant each person a special Sabbath blessing.