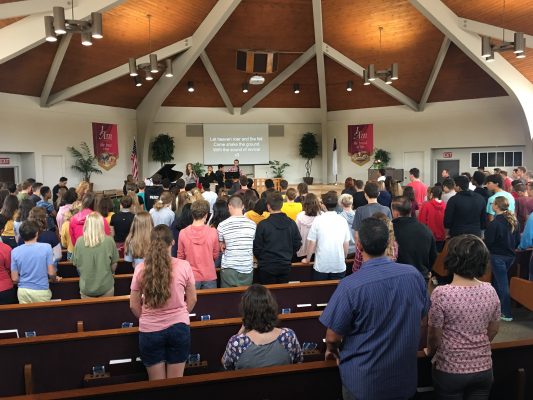 First Lego League Robotics (Ages 9-14): UCAES is starting a
Lego League team. "Connect" by coaching and supporting.
Contact Ryan Irwin, (423) 240-5450 or ryan.irwin@ucaes.org.
Sacred Concert presented by Find Solutions Organization:
August 31, 4 – 6 pm: Love in a Different Language at the
West Central Multi-Cultural SDA Church by The African Youth
Chorale, WCMC Church Choir, Mona Martin, and the African
Male Chorus. Their focus is on domestic violence and needs in
the African immigrant community of Spokane.
FoundationONE Golf Tournament: September 27, Circling
Raven, more info at www.FoundationONEuca.org or brochures
in the lobby.
Prayer Meeting (on Wednesday nights) is taking a break for
the summer and will resume again in September. Have a great
Summer!
Pathfinders: Registration for the 2019-2020 Pathfinder year
will be held from 6:00 – 6:30 p.m. on Wednesday, September
4 in the UCAES multipurpose room. Pathfinders is for youth
ages 10 – 15 and in grades 5 through 10. The UCA Church
club focuses primarily on grades 5 – 8. UCA students who are
interested in being Pathfinder leaders are welcome to apply.
Please come and join us for a great year of learning and
growing in Christ together.