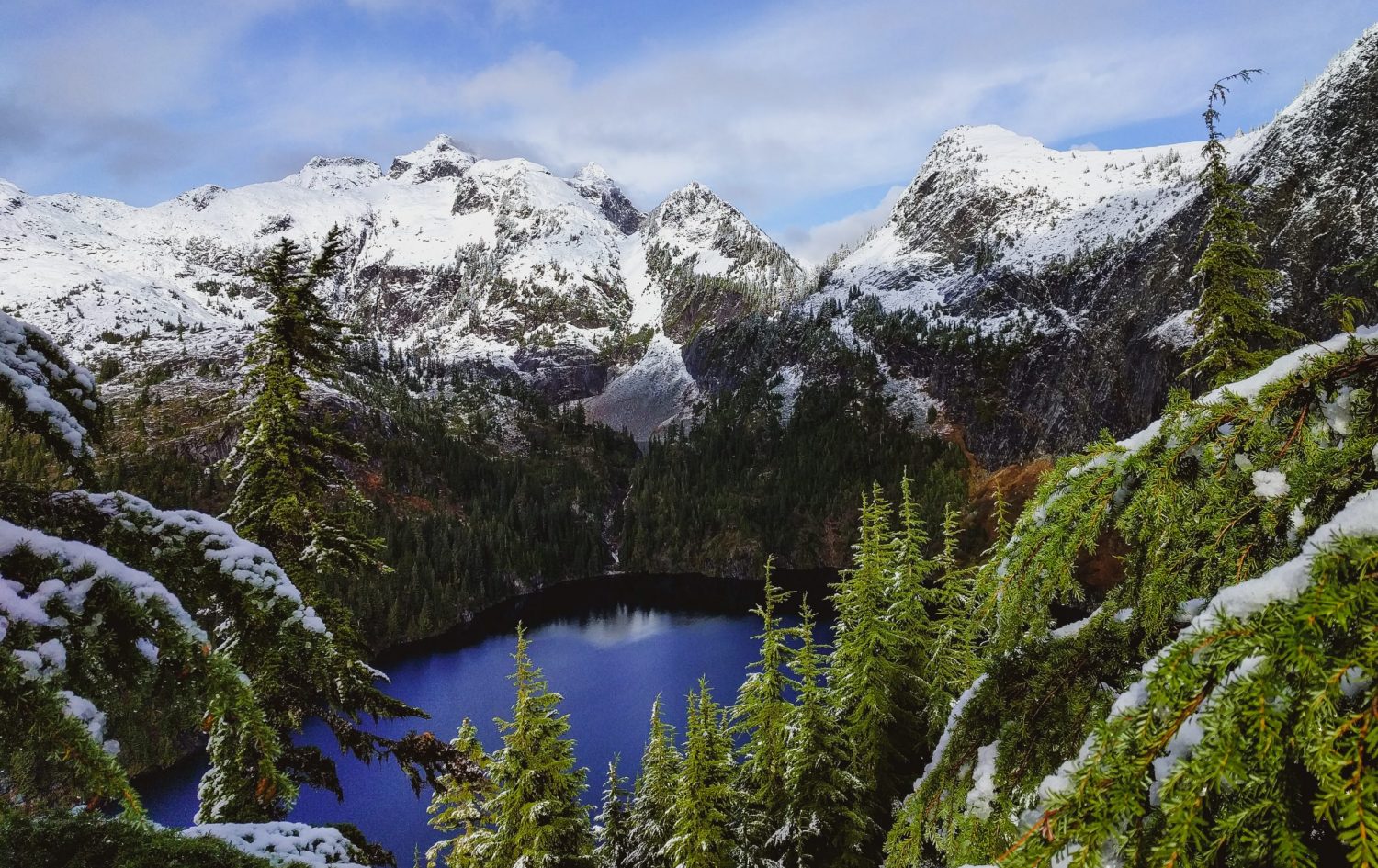 Two church services
Click the infographic below for details on how double services and potluck will work.
Over breaks, when the UCA students are gone, we'll go back to holding Sabbath School at 10:00 a.m. and church at 11:00 a.m., in the church.

If you attend online, you can use the same link as always (http://www.ucaa.org/live), but the service streams only audio during breaks when we're having only one service. To do this, click the audio stream icon that's on the same web page.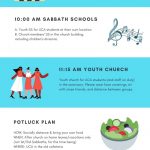 If you would still like to attend a video service on those weeks, please check out this great list of NAD churches that stream their services.
Live streaming is back! — with one note
You can watch the church service livestream here. Over home leaves and vacations, church will stream audio only, using the same link as the regular church streaming. You can get the audio stream at the same link as the video: www.ucaa.org/live.
If you prefer to attend a video service on those weekends, please visit here for a lengthy list of NAD churches that stream their services.
The calendar is back on this website
Visit the Calendar page to see events. Please let Lorna know if you see something that needs to be added.
Pathfinders and prayer meeting have both resumed
Pathfinders is held at 6:00 p.m. in the multipurpose room each Wednesday. Please note that Pathfinders will not meet over home leaves or vacations. Prayer meeting is held at 7:00 p.m. in the church, also on Wednesdays. If you wish to attend prayer meeting online, you can request the Zoom password from Pastor Kevin Wilfley.
Women's Bible study
This study meets each Monday morning at 8:30 at the Gees' home. For more information, please contact Karen or Darlene. They would love to have more ladies join in.
The Farm at UCA has delicious fresh produce
You may have received an email about The Farm at UCA with the order form; just follow the ordering directions on the form. You won't want to miss out on this healthy fresh food. Did you know they'll be adding berries and cherries? Or that they're partnering with UCA's Artisan Bakery (reopening in September) to sell at The Farm's roadside stand? In the future, even more fruits and vegetables will be grown on the land around the greenhouse.