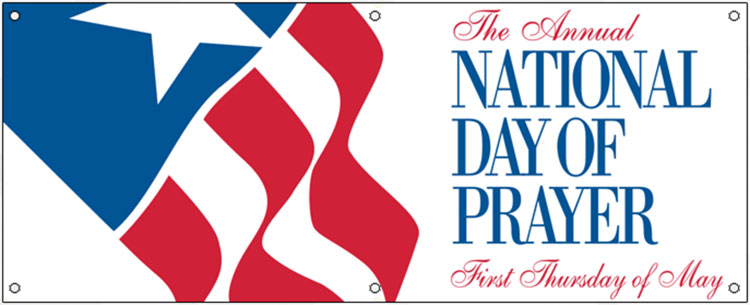 The National Day of Prayer is Thursday, May 5, and you are invited to join your neighbors in Spangle, at the Spangle Community Church for a special season of prayer for our nation and our town.
God promises that when His people humbly pray, He will hear them and heal their land (2 Chronicles 7:14). That's a promise that we can all claim if we believe in God.
You can join members and friends of the Spangle Community Church and the UCA Church as they all meet together at 6:30 p.m. on May 5. The Spangle Community Church is located at 305 E 2nd Street in Spangle, WA 99031. Click here for a Google map.
If you can't make it to the prayer event, please join us in prayer on your own at home or where ever you happen to be. Your participation can have a profound significance in our country.
Here are some things you can pray for throughout the day. As well as some resources about prayer…
Government – Ask God to grant our leaders wisdom, discernment, and hearts that are open to His will.
Churches – Ask God to preserve and protect them as He inspires and empowers members to do His work.
Military – Ask God to grant our service men and leaders courage, protection and strength for them and their families.
Families – Ask God to protect and strengthen marriages, parents and children and to bring healing to relationships.
Education – Ask God to be present in our schools and to give teachers and administrators hearts to honor his statutes, protect our children, and inspire them to discover their God given calling.
Media – Ask God to influence media publishers to have Christ like values portrayed in movies, television, radio, newspapers and magazines.
Business – Pray for God to provide divine intervention in our national, state and local economies.
For more resources on prayer, visit the National Day of Prayer resources page.